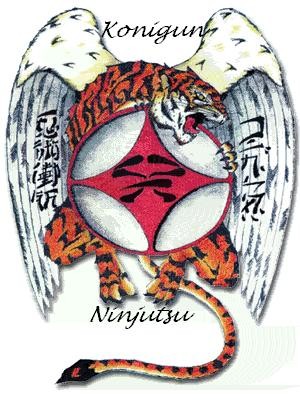 Welcome to the Chinese Ninja Camps homepage. Konigun Ninjutsu Camps are now being held in the renowned tourist area Yangshuo, Guangxi, China. This area is perfect to train amongst limestone karst peaks, clear rivers, caves, ancient villages, etc. It is also signicant as the area is the home of Jian Zheng, a monk who anciently traveled to Kyushu during the formative years of Konigun Ninjustu, and may have had some influence on the style.
While you're in China or Hong Kong stop by and join our ninjutsu training camp for an unforgettable experience in the China, where many of the techniques of Ninjutsu had their birth.
Ninja training camps will be conducted and overseen by Sensei Mr. Jim Haynes, a 3rd degree Black Sash in the Konigun Ninjutsu Discipline.
Ninjutsu training camps include hand and foot techniques, weapons techniques, outdoorsmanship, stealth & concealment, aquatic training, etc.
Konigun Ninjutsu is one of the most authentic and comprehensive ninja arts alive today. Rooting back 800 years and once top secret, its techniques have now been made generously available to the public.
For more information on the camps, or to enroll, please contact us.